(Last Updated On: September 29, 2023)
Last Updated on September 29, 2023 by tech pappy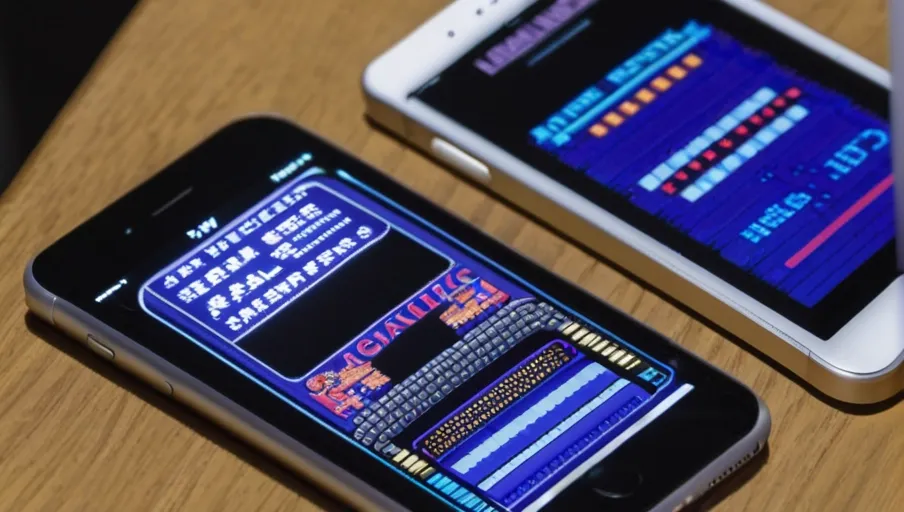 Are you looking for a way to play your favorite classic video games on your iPhone or iPad? Then look no further! Video game emulators can help you do just that. With the right emulator app, you can easily download and install classic games on your device.
In this article, we'll discuss the benefits of video game emulators, how to download them, the popular ones available for iPhones and iPads, as well as troubleshooting tips.
Key Takeaways
Video game emulators replicate the behavior of different gaming platforms on devices like iPhones and iPads.
Emulators allow users to play classic games on systems like the Atari 2600, Sega Genesis, Nintendo 64, PlayStation 2, and Xbox 360.
Emulators can modify game aspects such as graphics settings and cheat codes.
Downloading ROM files without owning the original hardware copy may be illegal in some countries.
Overview of Video Game Emulators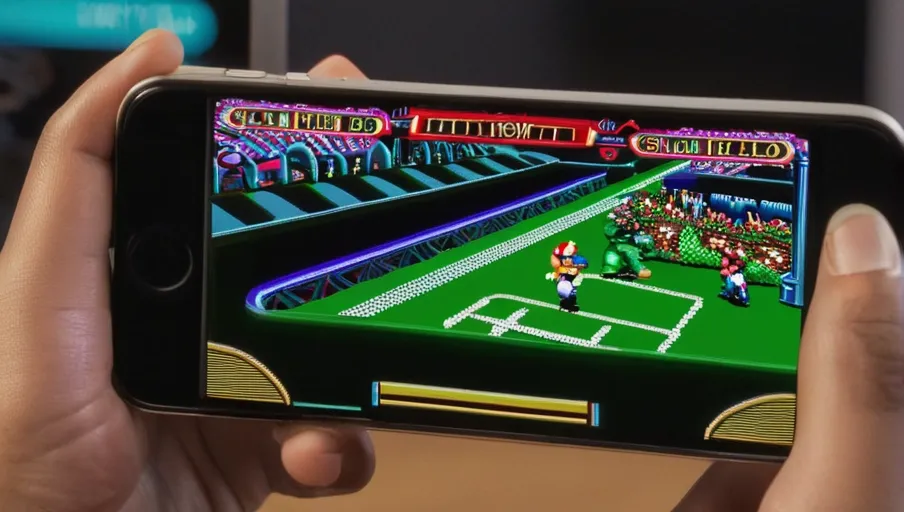 You may be wondering what video game emulators are and how they work on an iPhone or iPad.
A video game emulator is a type of software that enables one computer system to replicate the behavior of another, allowing users to access and play games from different platforms on devices such as iPhones and iPads.
By using this technology, you can enjoy classic games from earlier gaming systems like the Atari 2600, Sega Genesis, Nintendo 64, PlayStation 2, Xbox 360, and more. Additionally, these emulators can also allow you to modify some aspects of the game, such as graphics settings or even cheat codes, for added fun.
The process of setting up a video game emulator is relatively straightforward; all that is needed is the right software installed on your device.
Once it's been downloaded onto your phone or tablet, simply load the ROM (the file containing the data necessary to play a specific title) into the emulator app; from there, it's just like playing any other game!
It's important to note that downloading ROM files without owning their original hardware copy may be illegal in some countries.
Video game emulators make it possible to experience classic titles on modern devices with ease. With just a few clicks, you can have hours of nostalgic fun at your fingertips!
Benefits of Video Game Emulator Apps for iPhone and iPad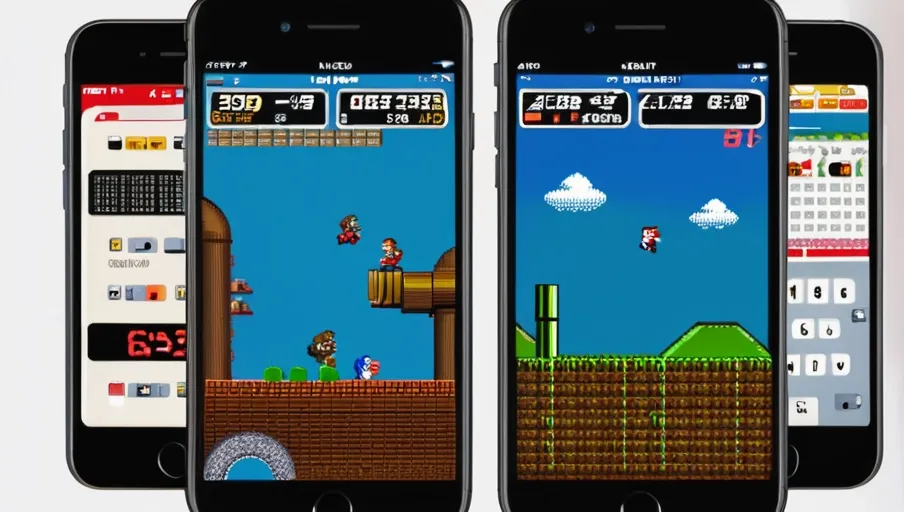 Enjoy the convenience of having classic video titles at your fingertips with emulator apps for your phone and tablet. With these apps, you can:
Play old-school games on modern devices
Rediscover forgotten titles from older generations
Enjoy improved graphics and performance enhancements
Access exclusive content not found in the original versions
Video game emulators are programs that allow gamers to play their favorite classic titles on their current device. This makes it easier than ever for players to access a huge library of gaming favorites without needing additional hardware or software.
It also allows them to enjoy enhanced visuals and upgraded features such as improved controls, better audio quality, bigger worlds, and bonus levels.
The best part about playing classic games on an emulator is that they don't require any extra setup or special hardware. All you need is a compatible device, such as an iPhone or iPad, and you can start playing right away!
Many emulators come with a range of customization options, so you can tailor the experience to exactly how you like it. Whether you prefer retro classics or modern updates, there's something to suit every taste!
How to Download and Install a Video Game Emulator App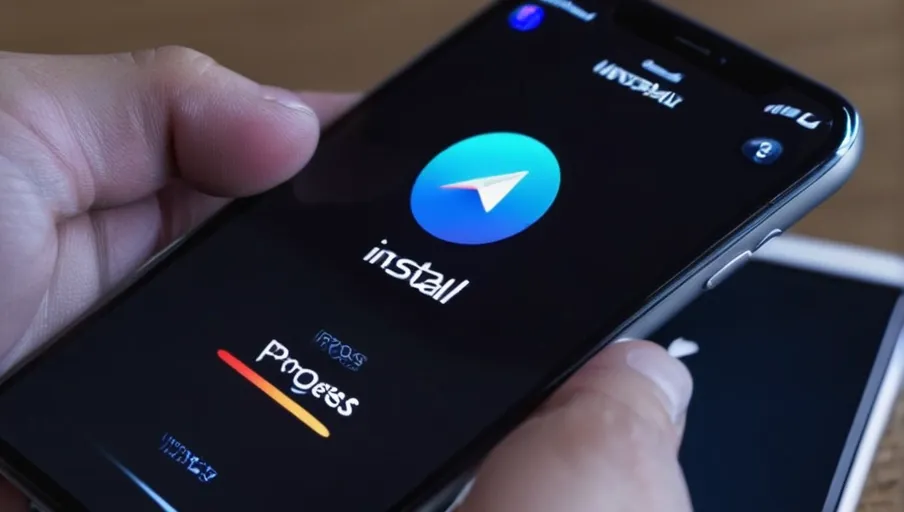 Installing a video game emulator app is easy and can be done in a few simple steps. First, search for the appropriate app in the App Store on your iPhone or iPad. Select the version you need, then tap 'Get' to begin downloading it.
Once downloaded, tap 'Open' to launch the app and start using it. If prompted, enter your Apple ID password or use Face ID or Touch ID for authentication purposes.
Once authenticated, you may be asked to agree to any terms of service associated with using the emulator app before proceeding further. After that step has been completed, you will now have access to all of the features that come with your chosen emulator app.
Some apps are free, while others may require a purchase. If you need to pay for an app, make sure you read all the details about pricing carefully before making a purchase decision.
You can also customize many settings within your emulator app, such as controller configuration, graphics quality, and other preferences like sound options and display size adjustments. Be sure to explore all these available settings so that your gaming experience is as enjoyable as possible!
Popular Video Game Emulators for iPhone and iPad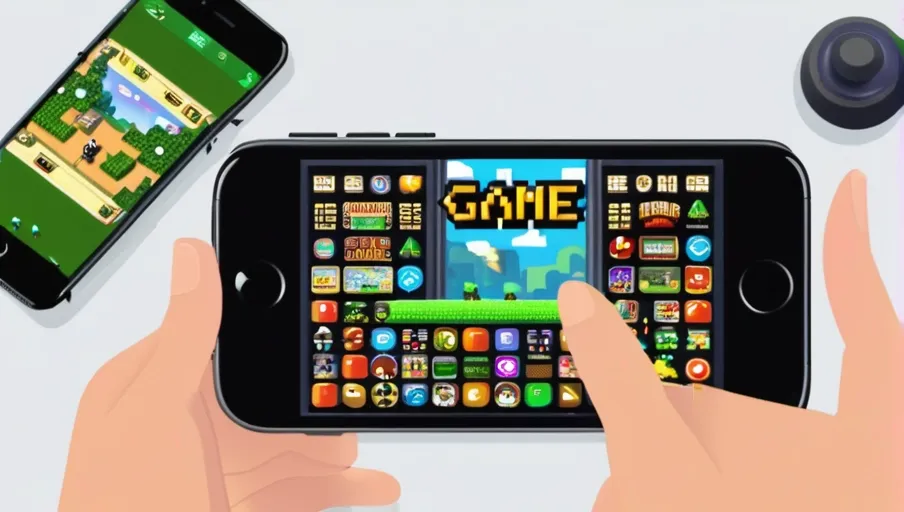 Whether you're a retro gaming enthusiast or just getting into the hobby, there are several popular video game emulators that can be downloaded to your iPhone or iPad. Here are some of the best:
GBA4iOS: An open-source emulator for Game Boy Advance games It has a large library of compatible titles and features multiple controller skins and cheat codes support.

Provenance: This multi-platform emulator supports classic consoles such as Sega Genesis, SNES, PS1, NES and more. It also offers online multiplayer with friends over Wi-Fi or Bluetooth connections.

NDS4iOS: This Nintendo DS emulator offers an extensive library of compatible titles and includes features like Dropbox sync support, custom controller skins and cheat codes support.

PPSSPP: The world's first PSP emulator allows players to enjoy their favorite PSP games on their iPhones or iPads in high definition graphics quality settings.
No matter which device you own – iPhone or iPad – these popular video game emulators will allow you to play all your favorite classic and modern games from the comfort of your mobile device!
Troubleshooting Tips for Video Game Emulators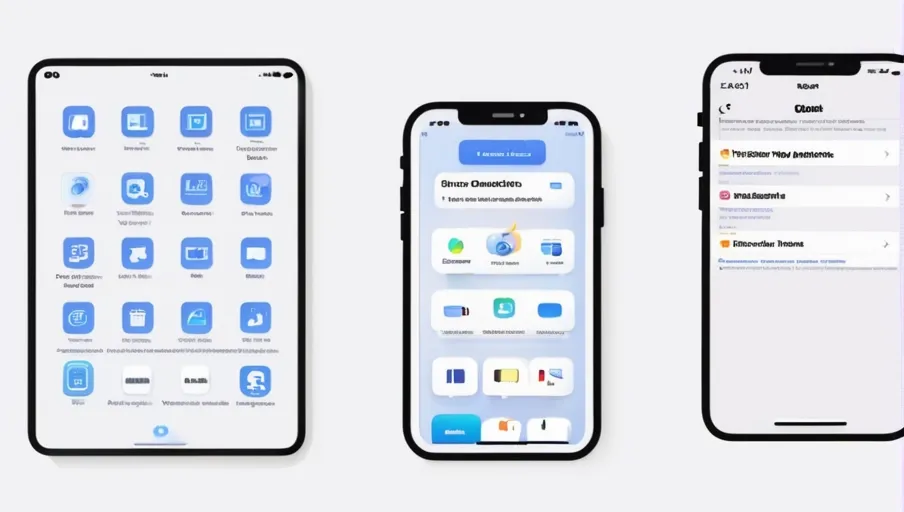 If you're having trouble getting your video game emulator to work, here are some tips to help you get back in the game!
First off, make sure that the emulator you've downloaded is compatible with your system. For example, if you want to play Game Boy Advance (GBA) games on an iPhone or iPad, be sure that the GBA emulator is actually designed for those platforms. If not, it won't work properly and could cause problems.
Next, check the settings of the emulator. Many emulators have a wide range of customization options available, from sound settings to control schemes, so make sure that these are set up correctly for optimal performance.
It's also important to ensure that any external controllers or other hardware used with your device are compatible with the emulator software as well.
Finally, try troubleshooting any glitches or bugs by updating both your operating system and app versions as needed. If all else fails, contact customer support for further assistance.
With these simple steps in mind, you'll soon be playing all your favorite classic games without a hitch!