(Last Updated On: August 30, 2023)
Last Updated on August 30, 2023 by tech pappy
How much does a website costs can be a challenging question to answer, especially since no website developer is coming out and saying how much it will cost you to build a website.

The website development cost depends upon many things. It depends on what you want and needs. Website designers and developers usually wish to have one on one talks with prospective clients so that they can reveal their propositions and costs.

In this blog post, You will learn about how much money you should have for various web services. These include costs to construct, upkeep, and marketing. Please continue reading, for your answers to some of the most questions relating to building sites.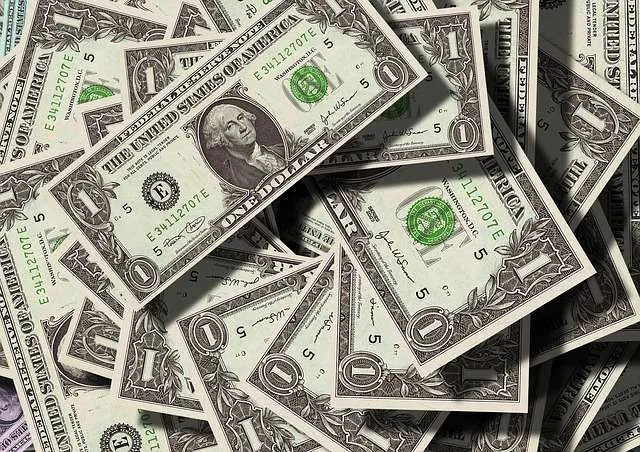 COSTS TO BUILD A WEBSITE?
Now that you pretty much know that it will cost you real money to have your website, Let us go over the type of sites and what you should expect to pay to have it built or re-design.
Medium-Sized Business Website cost.
Mostly for service sites with not more than 60 pages, content management system (CMS) enabled, personalized design layouts and vision, and a couple of distinct functionalities established by developers. Upfront rates: $5,000 to $20,000.
E-commerce Website cost.
A site where people can directly acquire items and services. A payment gateway is essential, as are images, copy, and CMS. This type of service is around $2,000 to $50,000 depending upon the features, products, and performance.
Small Business Website cost.
This is just for a basic informative site with no personalization. Typically less than 18 pages, using several stock photos, and no extraordinary performance. Upfront rates: $500 to $10,000.
Big Business Website
A big-scale site with numerous hundred pages, custom-made design layouts and styles, a content management system, special efficiency, and supplemental features (such as personalized advancement, blog site combination, multimedia production, and far more ). In advance cost: $25,000 to $40,000.
ESSENTIAL COSTS
Running a website has many costs associated with it. In this section, we will go over some of them. What this section provides is just a scratch of the surface.
DOMAIN NAME
First and foremost, you need a domain name. The domain name is essentially your address on the web.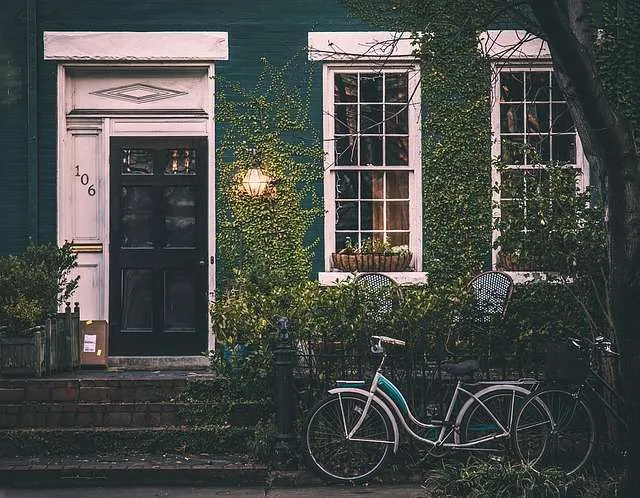 The domain name is also known as your site link. It is how internet users find your website. Without a domain name, the only way people can find your website is by its IP address. Expect to pay anywhere from $8 and up yearly for the domain name.
Nowadays, you really have to have an SSL certificate with the domain name. It was normally needed if you run an e-commerce website since it secures and secures your consumer's delicate details and private details from being intercepted.

SSL certificates are released by certification authorities (CA's). They range from free to as high as $1000 per month.

WEBSITE HOSTING
Acquiring a domain resembles purchasing land: you'll get an address, but you'll need something there to contain all your things. In that case, hosting is the property, and web content is the thing.
Numerous web hosting businesses offer shared hosting plans which vary in range from around a penny monthly to as high as unlimited $ a month for managed hosting. The more traffic your site receives, the higher your expense will be.
Lots of web hosting companies have monthly and yearly plans. You get more savings by paying annually.
MANAGEMENT SYSTEM
While a CMS(Content Management System) isn't required, having one will save time, and likewise make your site far more effective.
Depending on Content Management you go with; you could be charged a lot of money for a custom CMS, or pay less using popular CMSes like WordPress, Joomla, Drupal, etc…
Custom CMS systems are typically billed every year. Free ones last forever, but you do have to keep updating them.
WEBSITE DESIGN COSTS
To make your website great, you need to put a lot of work into it or hire help. You either need a new design or a re-design.
If you are beginning a brand-new website, or your present one needs a transformation, you'll need to dedicate some cash to get it designed (or revamped) and analyzed. The prices to do custom work on a website differs. It can be from free to over thousands of dollars. It does depend overall on the type of site it is and how much work to be done.
With the way modern technology is advancing, you should expect to do work more often than before to keep up with the trends.
A few years ago, Google started preferring websites that were mobile-friendly by ranking them higher than websites that were not created responsively. Responsive sites can discover which platform the website is being used on by the user, and might customize the style for screen size functions.
Many sites today are currently responsive. Updating an older theme or website, nevertheless, could cost you as much as $2,000 to make it responsive.
All about styles and designs
Some content management systems, especially WordPress, come with pre-built styles or themes that allow you to modify the look and feel of your website in a breeze. This is OK for some small sites, but it is a generic design with many other sites looking the same. You would not want that for your site.
Many individuals' web styles are complimentary. Premium WordPress styles vary in cost between $10 and $100, depending on what features and capabilities it has. You'll get differing rates to have an exclusive license to the theme, or to possess it personally personalized.

Your style ought to be changed every number of years or so. If you are using a freestyle, you may have issues with updates and maintenance.
CONTENTS
They say content is king. Contents related sites need good copy-writing. Powerful copy-writing is necessary since it motivates prospective consumers to see you as a leader in your field.
Insufficient copy-writing entails replicating material from your website or someone else's. If you outsource using contents writings services on a single basis, freelancers typically charge per word. Some freelancers and agencies supply packages that provide you with all the material you require at a less competitive rate.
They might charge additionally to update those pages and also charge for extra copy-writing upon demand. Online search engines prefer sites that produce updated articles continuously, especially those with minimal errors and a significant quantity of text. Therefore, copy-writing expenses must be allocated monthly and ought to be spent on competent writers.
Content Marketing.

Customers tend to prefer services that create content that is unforgettable. Customer trust is created with information that individuals can rely on. Such material could be sent out through websites, videos, social networks imagery, charts, presentations, infographics, white pages, podcasts, and other forms of multimedia.
Each form of material promo differs. However, none of them is cheap. Freelance writers charge by words, while podcasts need sounding equipment and studio spaces.

It depends on what type of articles promotion you pick, and the number of times you release. Content ought to be produced frequently, so whatever form you select, put aside a regular monthly invoice for this.
Social media sites such as Facebook are excellent ways for you to advertise your business without selling to anybody. You can showcase what you have to supply enjoyable and innovative methods, possibly through funny memes, video footage, analytical infographics, or perhaps a straightforward message.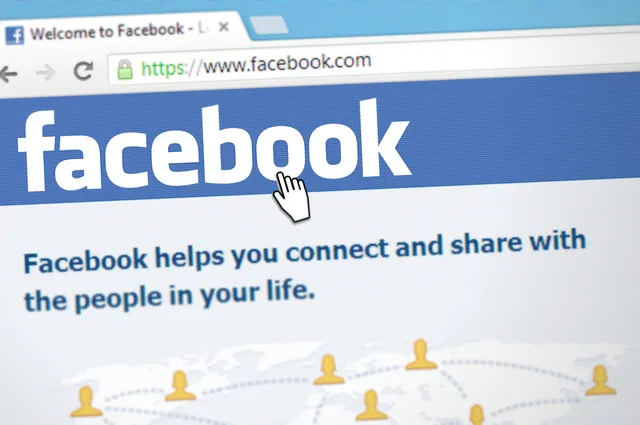 Regularly, a business will market an approaching sale only on a single kind of social media to ensure it is worth following. Running contests through social media has likewise been shown to increase fans and engagements.
Social sites are platforms where customers can voice their issues directly and publicly to a company. There are many social networks out there. You might be billed to have each one maintained and upgraded.
The content on social websites should not be identical on all networks; for that reason taking the time to customize content will probably cost you. Regular monthly maintenance and upgrades costs vary between $250 a month to $2,500, based upon the agency you utilize.
Social media marketing is a continuous project. A month-to-month cost will be something you will have to set aside. If you pick to run contests on social media, prize expenditures need likewise to be factored in.
Conversion Rate Optimisation (CRO).
Conversion rate optimization can increase website conversions using call-to-action (CTA) methods like landing pages, newsletters, sign-up sheets, website buttons, and other options. One technique might work much better than others, so it's best to examine which rate is better by doing proper testing.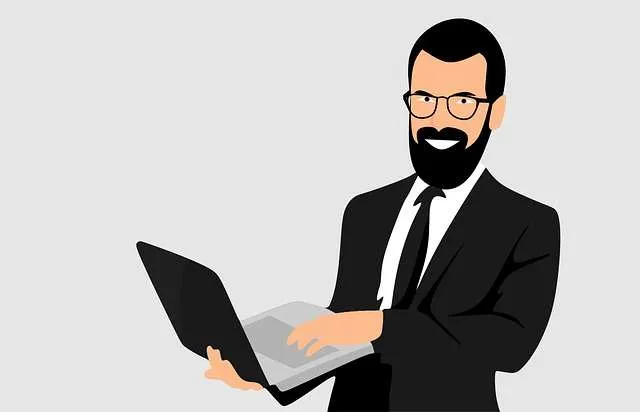 A solitary A/B test package for CRO usually ranges from $300 to $600.
You might wish to cover a complete plan to check out different CRO procedures or spend for each test individually. More affordable costs come with bundles.
Now that you have a standard comprehension of the expenses to perform a basic site, let us examine some of the functions that deserve paying additional for. We'll just focus on add-ons that can turn visitors into customers, increase your online traffic, and raise your ranking on online search engines like Google.
SEO (Online Search Engine Optimisation).
SEO is not discretionary. It's compulsory, particularly if you're running a commercial site. Seo is a collection of tasks that eventually determine where your site rankings on search engines for a particular keyword. The concept is that your website should be on the results when people search for your keywords.
SEO prices differ per bureau. However, it's one of the more costly expenses of running a website. You can anticipate paying upfront (likely between $3,000 and $9,000), in addition to a regular monthly upkeep fee (approximately $200 to $500 regular monthly, usually). The bigger your organization, the higher you can anticipate expenses to be.
SEO is a continuous process. You cannot perform SEO once and forget it. SEO needs its budget because they are usually done by experts in the field. The bigger company they are, the more you should expect to pay. It's far much better to pay a capable however pricey company for their marketing skills than to pay a more affordable however not successful business making empty claims.
Pay Per Click (Pay Per Click) Marketing.
Pay Per Click advertisements can be seen in every corner of the internet as site owners get a commission anytime an ad is clicked on their sites. Since they're so prevalent, and paid advertisements are targeted to specific groups, they are useful in assisting businesses to end up being higher traffic.
Whether that visitor transforms into a sale depends on you. Pay-per-click advertisements are an efficient and fast solution to obtain traffic non-organically.
As the name suggests, you pay for every click. The expenses per click depend on how many other people are bidding on the very same keyword you are trying to stand for.

The prices depend on just how much competition you've got in the location you are targeting. Rates can range from $100 a month to $1,000 monthly, and higher.
You should now have a pretty good idea of how much a website cost to build and upkeep.