(Last Updated On: August 30, 2023)
Last Updated on August 30, 2023 by tech pappy
NAS vs Cloud Storage: Which is Better? You may be wondering what the difference is between NAS and cloud storage. Well, there are a few things to consider when deciding if one or the other is right for your needs. For starters, you'll need to figure out how much data you have, where it's stored currently, and
What is NAS, and how does it work?
NAS stands for Network Attached Storage. It's a device you can use to store files and data in your home or office, connected directly to your router via Ethernet cable. This grants you access from any computer on the same network and remotely through FTP.
This type of cloud storage connectivity allows you to share files with others, make backups, and access your data from anywhere in the world. NAS devices come in all shapes and sizes, making them an excellent option for those who don't have a lot of storage space or need to share files with others.
What is cloud storage?
Cloud storage is a type of online storage where you can store your files and access them from anywhere in the world. You do this by uploading your files to a remote server, which you can then access through an app or web browser.
One of the benefits of using cloud storage is that it is generally much cheaper than buying physical storage devices like NAS drives. Additionally, you don't need to worry about backing up your files, as the service does this automatically.
Cloud storage also comes in various plans and pricing options to suit your needs. For example, you can choose to pay for a plan that gives you access to a certain amount of storage space or opt for a plan that includes extra features like backup software or file syncing.
Finally, cloud storage protects your data by automatically backing it up and keeping multiple copies of files across several remote servers to ensure they don't get lost or damaged due to an accident like a fire or flood.
What is the difference between NAS and Cloud Storage?

When deciding on NAS vs Cloud Storage, there are a few key things to consider:
How much data do you have?
How often does your data change?
Do you need to share the files with others or make backups?
As a rule of thumb, if you only have a few gigabytes worth of storage and don't frequently add new content, NAS will probably be more than sufficient for your needs. However, if you're looking for a way to store hundreds of gigabytes or terabytes of data, cloud storage is the better.
Additionally, NAS drives are more suitable for sharing files with others or making backups regularly. Cloud storage is great for those who want a low-maintenance solution and don't mind paying a little extra for the convenience.
Overall though, you'll need to consider which is better for your specific situation before settling on one or the other.
Why do people use NAS instead of cloud storage?
With the rise of cloud storage, you might be wondering why anyone would pay for a NAS instead. The reasons why people continue to use NAS devices include:
More flexible options. Many cloud storage services offer limited or no file-sharing capabilities. Additionally, there is usually a limit on the number of users allowed per account, and some don't allow you to back up your files automatically. These limits make it a poor choice for businesses or families that need to share files frequently.

Offline access. Many cloud storage services require an internet connection to access your files. If you're working on a project offline or don't have internet access, you won't be able to get to your files. NAS devices allow you to store files locally and still access them remotely.

Security. When you store your data in the cloud, you're trusting a third party with your information. This can be risky if their security measures aren't up to par. Additionally, if you choose a free plan with limited features and storage space, your data could be at risk of being lost or stolen. NAS drives are stored locally on a physical hard drive that's in your possession, so there's no chance of it getting lost due to an accident like fire or flood.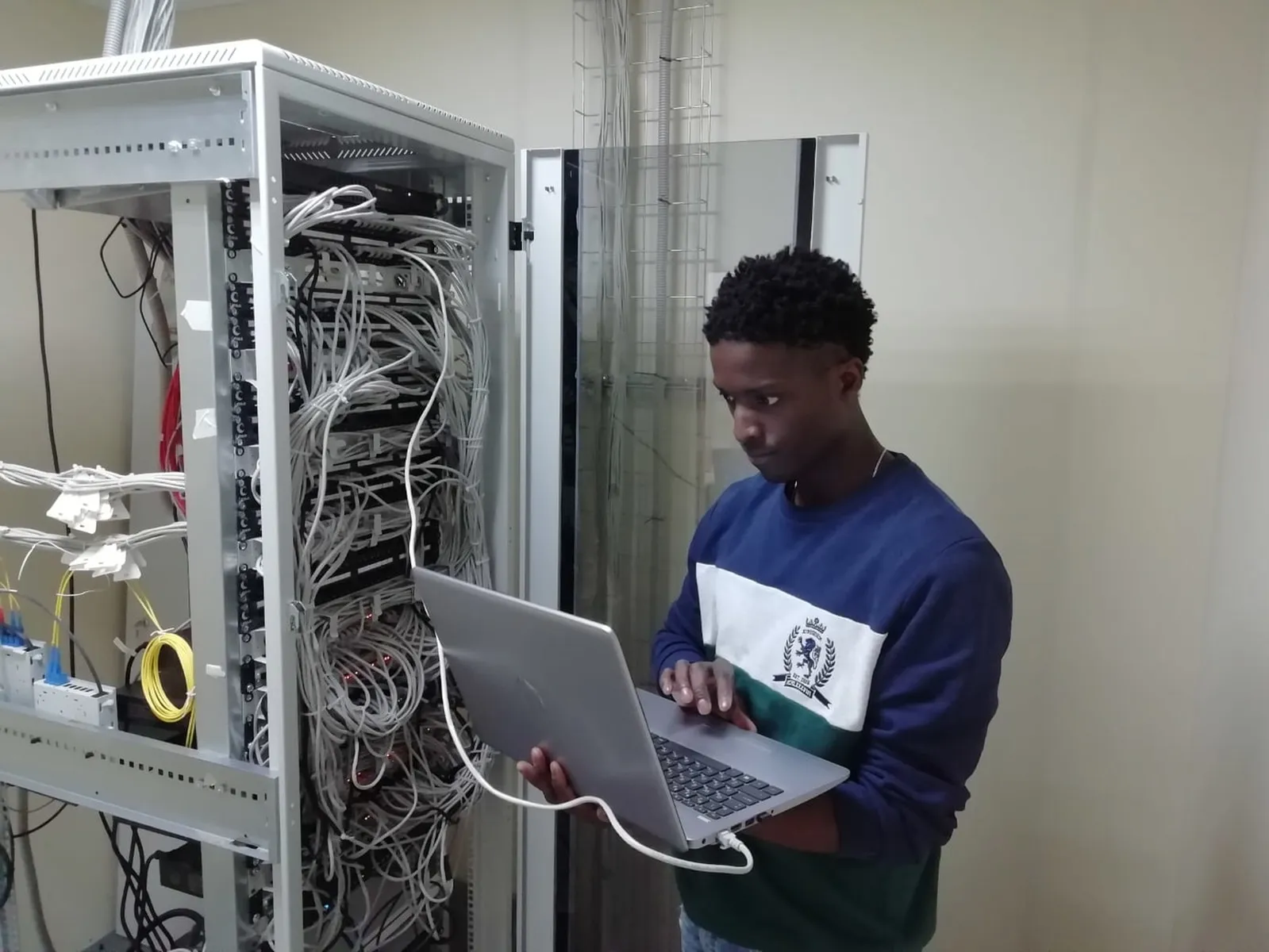 What is the advantage of using Cloud Storage?
Cloud storage offers quite a few benefits, including:
You do not have to worry about backing up files. Your data is automatically backed-up in multiple locations, so you don't have to worry if your computer gets damaged or stolen and all the information is lost forever.
Better security than that of NAS drives.
Because all of your files are backed up on multiple servers, it's much more difficult for hackers and cybercriminals to access them. Plus, you can choose a plan with extra features like password protection or encryption to further protect your data from unwanted eyes.
"No need for physical devices or software installation." If the only thing stopping you from using cloud storage is the need for a physical hard drive and installation of software, worry no more. Cloud services make it easy to store files without any hardware or technical know-how needed.
How to set up your own personal NAS device?

First, you need to decide what type of NAS device is right for you. There are three main types: personal cloud, home entertainment, and business-oriented. Next, you need to determine how much storage space you will need. Finally, it would be best to choose a NAS that fits your budget and needs.
Once you have your NAS, make sure to set it up. It can be a little tricky, so make sure you follow the instructions carefully. First, connect your NAS to your home network. Then, open a web browser and type in the IP address of your NAS.
You will then be prompted to enter a username and password. The default username is usually "admin." The default password is also "admin." sometimes.
Now you need to format your NAS. You can do this in two ways: using the built-in tools on your NAS or a third-party tool like Disk Utility for Macs or Gparted for PCs. I recommend using a third-party tool because they are more accessible and more reliable.
Once your NAS is formatted, you can start transferring data to it. There are two ways of doing this: through the web interface or by connecting an external hard drive via USB. After that, all you have left to do is enjoy your new NAS!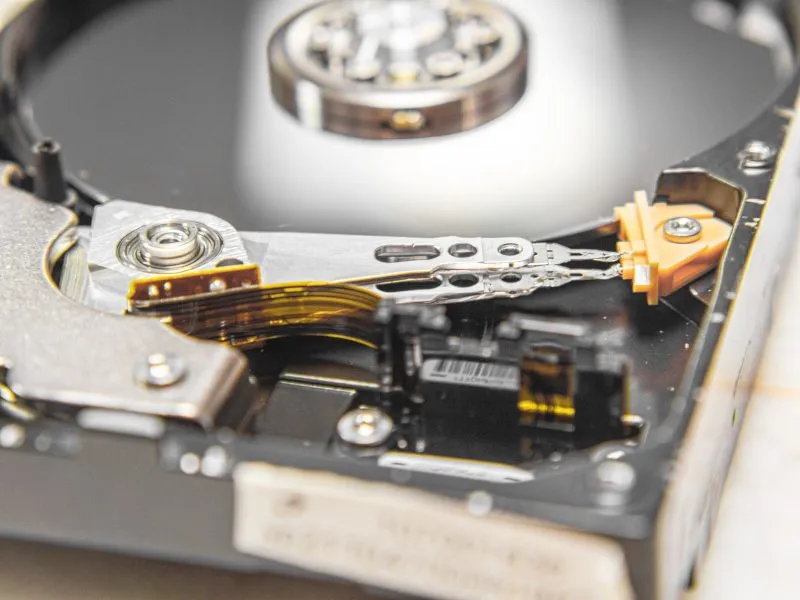 Other options for backing up data include external hard drives or online backup services. NAS and Cloud storage are not the only options for backing up your data. You can also use an external hard drive or an online backup service.
External hard drives are a great option if you have a lot of data to back up. They are relatively cheap and easy to use, and they can hold a lot of data. However, they are not very portable, so you need to keep them at home or in your office.
Online backup services are an excellent option for people who need to back up their data regularly. They are relatively cheap and easy to use, and you can access them from anywhere with an internet connection. However, they can be slower than NAS or Cloud storage, and they may not be as secure.
Which option is best for you depends on your needs and budget. NAS and Cloud storage are both great options, and they offer a lot of features that external hard drives and online backup services do not.
However, if you only need to back up a small amount of data, an external hard drive or online backup service may be a better option for you.
The debate on NAS vs Cloud Storage is a non-ending debate. As we have outlined, they both have advantages and disadvantages depending on who is going to use them. I have been using both of them concurrently for a very long time. NAS vs Cloud Storage, I see no winner in this battle.
For more tech tips, please visit our general technology section