(Last Updated On: August 30, 2023)
Last Updated on August 30, 2023 by tech pappy
When you just purchase a new computer, It is vital to get the right apps and software. But how do you find the right apps and software for your new PC?
This blog will help you find the right tool for your needs. It will recommend different tools to help you get your PC up and running. Here are the must-have Windows apps and software.
These are the best apps and software for your new computer. These are the apps and software you need to use on your new computer. I do these whenever I set up a new computer or reset my computer.
Google Chrome
Google Chrome is the best web browser for Windows PC users. Why? Because it offers more features than Internet Explorer (IE) and Firefox.
To show you precisely what it's got, we rounded up the top ten Windows Chrome browser features: 
Easy multitasking and switching between open windows 
Save your passwords and browsing history 
Share pages on social networks 
Easily save websites you want to return to 
Block ads, pop-ups, and more 
Use add-ons and extensions 
Automatically fill forms and formulae in your documents 
Easily access your recent files 
Open any file format 
Bookmark pages.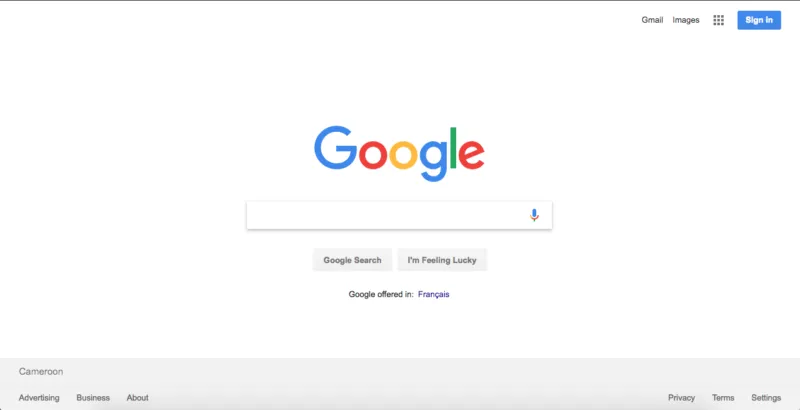 Chrome is a free, open-source web browser part of the Android operating system. Chrome is one of the most popular browsers because of its speed, security, and customization options.
Google Drive
Google Drive makes a great choice when it comes to cloud storage. In addition to having the most storage capacity per dollar of any online storage service, Google Drive is easy to use.
To set up your account, sign in with your Google account, and you'll immediately be given access to your files. You can also view and edit files offline.
One of the best things about Google Drive is that it's a universal service. You can upload your files to Google Drive no matter where you happen to be. And Google Drive makes it easy to share files with others by setting up a share link, which lets anyone see the file without downloading it.
The Google Drive app is simple and easy to use. The program can sync files from multiple computers and mobile devices in your Google account. The app allows you to create documents, edit them directly, and save, rename, and open files.
It also offers quick access to recent files and can search your document library. The Google Drive app is available for iOS, Android, Windows, and Mac OS X devices.
DropBox
This is another example of a tool used by so many people that you may not even realize it. Most of us rely on Dropbox. We share files with it, access them from anywhere, and use them to store our photos and videos.
But it's much more than just a file storage service. With over 100 million people using Dropbox, there are many ways you can use it to streamline your workflow. Here are just some of them:
Dropbox is a web-based cloud storage and syncing file service. I use it all the time. I don't have to worry about losing them. If I need to make changes to a document, I upload the changes, and the original file stays safe. In addition, Dropbox allows me to share files with others using its "Shared With Me" feature.
LibreOffice
LibreOffice is a free and open-source version of Microsoft Office. It includes word processing, spreadsheets, presentations, databases, and other tools. It can be downloaded for free from SourceForge.org.
LibreOffice is a free office suite that combines a word processor, spreadsheet, presentation, drawing tool, and database in one package. This powerful productivity suite supports OpenDocument (ODF) format documents, Microsoft's Office 97/2000/XP formats, CSV files, PDF and PostScript documents, and spreadsheets.
Paint.net
If you just got a new PC, congratulations! You're in for a treat. A Windows PC is an incredibly versatile platform, and there are all sorts of apps and software that can help you get the most out of it.
paint.net is one of those must-have apps. paint.net is a free image editing program that's perfect for anyone who wants to do more than just basic photo editing.
It's packed with features and is still easy to use, perfect for beginners and experienced users alike. So if you're looking for a great image editor, paint.net should be your go-to choice.
paint.net is a free, open-source paint program for Windows PCs. While it doesn't have all the bells and whistles of more expensive programs like adobe photoshop, it's more than capable of handling most basic paint jobs. paint.net is particularly well-suited for editing photos and images. 
It includes various selection tools, layers, filters, and plugins. paint.net also has a handy undo button, so you can experiment without worrying about making permanent changes. Paint.net is worth checking out whether you're a seasoned pro or a complete novice. Paint.net is worth checking out.
Malwarebytes
Most people worry about ciruses, but malwares are as harmful to your PC as viruses. Malwarebytes is a security program that helps to protect your computer from malware. Malware is a type of software that can cause harm to your computer, and it can come in many forms. 
Malwarebytes can help to protect your computer by scanning for and removing malware. It is a free program available for Windows and Mac. Malwarebytes is a great program to have on your computer, and it can help keep your computer safe from malware.
AVG
AVG antivirus is a must-have app for any Windows user. AVG provides essential protection against viruses, malware, and other online threats. It is lightweight and easy to use, and it comes with a variety of features that make it one of the best antivirus apps on the market.
AVG's real-time protection automatically scans new files as they are downloaded, and it also provides an on-demand scan option that can be used to scan specific directories or drives.
In addition, AVG antivirus includes a powerful firewall that can safeguard your system against hacker attacks. With AVG antivirus installed on your PC, you can browse the web with peace of mind knowing that your system is protected from various threats.
AVG antivirus blocks unwanted pop-ups and ads, and it also provides a secure browser extension that encrypts your data and protects you from phishing attempts. 
ShareX
ShareX is a free and open-source app that lets you take screenshots or record videos of your screen. It's an excellent tool for ShareX users who need to record video tutorials or want to capture what's happening on their screen.
ShareX is available for Windows and macOS. ShareX gives you a lot of control over how you record your screen. You can choose to record the entire screen or just a specific region. You can also set the frame rate and decide whether to capture audio.
ShareX is an excellent choice for users who need more control over their screen captures. ShareX is also available in portable form, so you can run it from a USB drive without installing it on your computer.
VLC
VLC is free and open-source, and it's one of the most popular apps in the world. VLC is a must-have app for any Windows user. VLC is a media player that can play audio and video files, including DVDs and CDs. VLC is also available for all major mobile platforms, making it an excellent choice for watching movies. 
VLC is also available for all major mobile platforms, making it an excellent choice for watching movies.
VLC is a media player that can play almost any type of audio or video file. It's one of the most popular media players around, and it's available for Windows, macOS, Linux, Android, and iOS.
VLC is an excellent choice if you want a no-nonsense media player that works. VLC has a simple interface and can play almost any type of video or audio file.
VLC also has support for subtitles, and you can even use VLC to convert video files from one format to another. If you're looking for a media player that can play almost any type of audio or video file, VLC is a great choice.
7zip
7zip is a file archiver with a high compression ratio. 7zip is available for Windows, Linux, and macOS. 7zip supports 7z, ZIP, RAR, TAR, GZIP, BZIP2, and XZ format. 7zip is open-source software. 7zip has been downloaded more than 40 million times.
7-Zip compresses files using the AES-256 encryption algorithm. 7-Zip creates self-extracting archives and can integrate with Windows Shell. 7-Zip can be used from the command line or graphical user interface.
It is also a good choice for backing up data. 7zip is an excellent alternative to WinRAR and WinZip.
Notepad++
Notepad++ is a powerful text editor with all the features you need to edit code. It supports syntax highlighting for multiple languages, and you can even customize the colors to match your preferences.
Notepad++ also allows you to define macros to automate repetitive tasks. In addition, the program comes with a built-in compare function that lets you see the differences between two files side-by-side. And if you need to work with remote files, Notepad++ supports FTP and SFTP. With all these features, it's no wonder Notepad++ is one of the most popular text editors around.
Notepad++ is a must-have windows app for anyone who needs a reliable and feature-rich Notepad replacement. Notepad+ comes with all the features you would expect from a Notepad replacement, including support for multiple document tabs, a tabbed interface, syntax highlighting, line numbering, zoom in and out, text wrapping, global search and replace, and more.
Notepad++ also comes with several features not found in Notepad, such as support for user-defined languages, column mode editing, code folding, and autocomplete. Notepad plus is especially useful if you are a coder.
ClipCLip
ClipCLip is a Windows clipboard manager that has been around since a few years ago. It is a simple tool designed to help you manage the copy-paste functionality in Windows. ClipCLip is an open-source application written by Andrew Clements and made available under the GNU GPL v3 License.
ClipClip is a small windows application that allows you to copy selected sections of web pages. Using a simple user interface, you can easily copy text, images, tables, and even entire web pages to the clipboard.
The tool is currently only available for Windows, but it should be reasonably easy to port it to the Mac version of Windows. Once you have copied the content to the clipboard, you can paste it into another application.
What sets clipclip apart from the built-in clipboard in windows is that you may keep track of multiple clips you've copied instead of only one in your PC's clipboard at a time. This tool also allows you to set hotkeys, select applications to monitor, etc.
SPOTIFY
If there's any good reason to have a music player application available for desktops, tablets, and smartphones, it's this one. Users can search for new music by artist or genre, create playlists, share songs with their friends, and manage their music library.
In the past, listening to music on your computer required a lengthy process of importing and arranging an MP3 library. This process is no longer the case, as music streaming services have made it unnecessary to own physical or digital copies of albums.
The apps also sync playlists between the phone and the PC and let users browse music in folders based on the album, artist, genre, playlist, or radio stations.
While there are many different ways to consume media today, music has always been one of the primary ways. This has led to a rise in music streaming services available today.
With Spotify, you can listen to unlimited music offline without paying a monthly subscription fee. Not only that, but you can also share playlists and listen to radio stations with friends.
If Spotify continues to grow, it could become the first streaming service to reach the 1 billion user mark, representing nearly half of the U.S. population. That kind of growth would put Spotify to offer an even greater level of service to its customers.
Filezilla
FileZilla is a program that allows you to transfer files to or from a remote computer using the FTP protocol (File Transfer Protocol). FileZilla is open-source software installed and operates on the Windows and Linux computers; a Mac OS version is also available.
FTP transfers files quickly, easily, and securely. FTP may be used to upload files to a web server or retrieve data from a distant location. Because distant sites cannot map your home directory, you can use FTP to move files to and from your home computer to work remotely. FileZilla supports SFTP, the secure file transfer protocol required to access the Engineering network.
Other useful apps and tools are Winscp, Putty, Python, Java run-time, dotnet run-time, etc. These are primarily geared toward developers.