(Last Updated On: November 10, 2023)
Last Updated on November 10, 2023 by tech pappy
Yet, did you know that you can share music without too much hassle? Did you know that we have over four ways to Transfer Music from Android to iPhone? Well, we explore the most effective ways to orchestrate this transfer and why you should try them. Read with us!
Transferring with one click
Yes, a single click could be enough for you to move music from your Android to your iPhone. Usually, you will need to use dr. fone-Switch. With this remarkable tool, you will only need a few minutes to complete your transfer.
Besides, this tool is so advanced that it can come in handy for different versions of phones and at any time. It comes with a cross-platform that supports efficient data transfer from one phone to another. Additionally, it is a user-friendly tool that could help in transferring more than just music.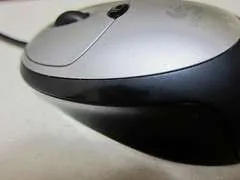 To initialize it, you will download and install the dr.fone toolkit on your computer. Connect the two devices to your computer and enable the media transfer option.
The iPhone will be the destination while Android the source. Choose the data you want to transfer and initiate the process. It is a relatively simple and straightforward process.
Using a Mac
Using the android transfer app that you just downloaded, ensure that you copy music from your android phone to the Mac. After this, you will select your iPhone from the iMazing sidebar.
It will provide you with an option of music, which you will pick. Feel free to frag and drop all the files that you so desire. After dragging all the data you need, you will have to confirm before the process finally begins.
It would be best if you kept in mind that this process could take a while before it is complete. Often, it will depend on the size of your files.
Using a PC to Transfer Music from Android to iPhone
Ensure that you connect your device to the computer and navigate to the music folder. After this, take the time to drag and drop it to the desktop. Download the CopyTrans Manager before proceeding.
You will see a list of your iPhone songs after you start this program. For this reason, you will have to create a new playlist or folder before initiating the transfer. It is from here that you will update the playlist. Once you open your iPhone next time, you will see your favorite songs there.
Transferring streaming music from Android to iPhone
Undoubtedly, many people are now streaming music from various apps. Fortunately, you can access this music from across multiple devices. Let us say that you use Spotify.
For as long as you have created a playlist on your Android, it will be easier for you to access it regardless of the device. Ensure that you launch the playlist on the app.
After this, you will need to download the streaming app from the app store on your iPhone. Launch the app that you just downloaded. Go to My Music. Here, you will get all the playlists that you have previously created.
You should note that more than often, the music on these streaming apps is stored online. For this reason, you can access it from any device, both now and in the future. after all, this is what modern technology is all about.
Conclusion
It is not unusual for people to change from Android to iPhone. In such instances, transferring of music, among other essential files, will be valuable.
For as long as you are confident about which method suits you better, you will be good to go. Take time to compare and choose from those as mentioned above.
Sources:
imazing