(Last Updated On: August 30, 2023)
Last Updated on August 30, 2023 by tech pappy
When you unintentionally remove something on a rooted or unrooted Android program, Android Phones will likely give you error messages. You might receive difficulties including "com.samsung. Android.incallui," "IMS Service Has Stopped," or other malfunctions that damage the functioning of your Android system as a result of deleting anything or
IMS service. What is it?
The Internet Protocol multimedia subsystem (IMS service) or IP Multimedia Subsystem is a common, open industry standard for voice and multimedia communications over packet-based IP networks. It underpins technologies including voice over IP (VoIP), push to talk (PTT), video calling, video sharing, and push to view.
In a nutshell, video conferencing tools create virtual meetings and other IMS-based services.
Why is IMS needed?
The IMS service is required for communication, such as video calling and audio calling, and file sharing. Without it, it wouldn't be feasible to communicate using the internet or your phone network. It also gives you access to the permissions needed to use:
Messaging accounts for the most time spent on your phone, followed by email and social media apps. Email is second with nearly 20 minutes each day, about 2 percent of total usage. Both contacts and cameras are among the first five applications used daily. Contact information such as names, addresses, and phone numbers are
Without it, you wouldn't access built-in apps for communication.
Can you disable IMS Service?
It is okay to turn off the IMS service on your Android phone. However, there's no need to do so, especially if you want your phone to be able to communicate with others. Your data must remain secure. The IMS service can lead to many problems that might cause your phone not to work correctly at all.
How to Stop the IMS Service?
Because IMS Service is a system app, uninstalling it is impossible. You can, however, disable it. However, there is no way to uninstall system applications such as IMS Service without contacting your phone's manufacturer or carrier.
What Are the Samsung Android Phone's Error Messages?
The cache, messaging apps, third-party messaging apps, out-of-date applications, and outdated OS were frequent causes of the "IMS Service Has Stopped" and "Unfortunately IMS Service Has Stopped" messages.
We're not sure which factor triggered the problem from your perspective, but here are some possible reasons: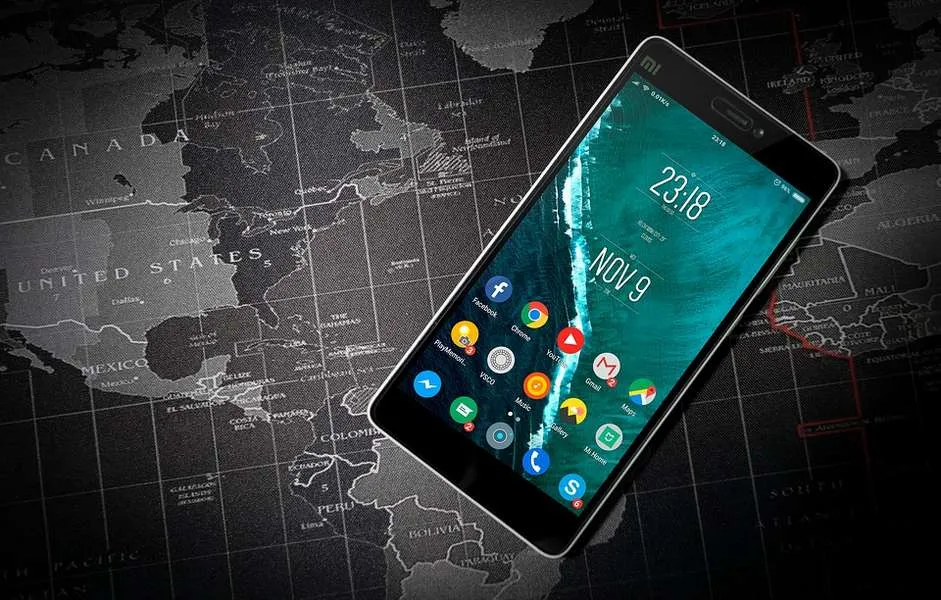 Apps that use too much RAM can cause severe lag, resulting in problems playing games. The user might turn them off but are still available in the system memory. These apps cannot be removed from the device because they have been installed using an outdated Android version.
It would help if you investigated to see how the following affect the IMS service.
Cache and Data
To improve the loading speed of applications, their cache is saved. The cache saves temporary files on the partition drive or in RAM, and, over time, these files might get damaged. As a result, invalid data in the cache may cause messaging apps and other programs to malfunction and produce an IMS service error. Doing a factory reset and clearing
Apps That Are Outdated
It's possible that your outdated applications may not work with the most recent Android upgrade in many circumstances. It's also conceivable that bugs on Android systems were resolved, resulting in issues with out-of-date apps as a result of unresolved bug issues.
Third-party messaging applications
Third-party applications might prevent your Android phone's built-in messaging apps from functioning correctly. It clashes with the IMS service, resulting in a conflict that can trigger the "Unfortunately, the IMS Service Has Stopped" error message. These third-party messaging applications may block or disable your Android's default messenger app.
Default Messaging Application
Depending on where you live, and your internet service provider, specific components of standard software may be affected by the configuration settings. Internet and network providers use different configuration files to configure calling and default messaging or pre-installed applications to produce this error message. If you're attempting to restore a broken IMS service that has stopped, contact your ISP or network administrator.
Out-of-date Android Software
The Android software on your phone may be old and invalidating the IMS service. The malfunctioning of the IMS service is a possible reason for the message "IMS Service has stopped."
What Should I Do If My "IMS Service Has Stopped" Error Message Keeps Appearing?
Here are some of the things you may try if you're having trouble sending multimedia services, video calling, messaging, file sharing, and other interactions using IMS:
Launch phone in safe mode
To disable or reactivate the programs that have been installed, launch your phone in safe mode. The most installed applications will be disabled, while the default ones will remain active. This method may help you determine whether an application is causing problems with the default message. Here's a step-by-step tutorial for entering your phone in safe mode:
Step 1: Power off your phone
Step 2: To launch safe mode, hold down the volume button for 2 seconds when the Samsung animation logo appears.
Step 3: It should be shown on the lower-left corner of your phone's screen to determine if you are in safe mode.
Step 4:If you're not having trouble sending messages, it's probably because a third-party program is causing the error message. to determine which new application is producing the error message, remove any of them.
Delete Cache
There is not much you can do if your computer has problems that are becoming increasingly frustrating. If the problem is a long-standing one, deleting the cache might be enough to solve it; however, most of the time, especially if the culprit is an errant file in your cache, it will fix the condition. Here's how to go
Step 1: Remove the battery. Press and hold the Bixby key until the screen goes black. Now press and hold the volume down for about ten seconds, then release it. Restart your phone by putting it on standby mode or switching it off completely. When you turn your phone back on, go into safe mode by using these steps: Restart your
Step 2: "Installing System Update" will appear after the screen says "Updating the system."
Step 3: Select "wipe cache partition" from the drop-down menu next to Cache Partition, then press the volume down key until you see it.
Step 4: To remove the cache partition altogether, press the power button.
Step 5: You may use the volume down key to reboot your system after the process has ended. You can press and hold until you see "Reboot System Now," then push the power button to perform a safe restart.
Install the latest updates for your OS and applications
The last option is to ensure that your software and other programs are all up to date. Apps should automatically update, but you may go to the Play Store and do it manually if they don't. You may also reinstall the applications to ensure they are up to date. To keep your Android phone's mobile data safe, you should always.
Here are the steps for updating your Android software:
Step 1: Turn on the phone's settings.
Step 2: Look for the "About" section on your phone.
Step 3: Click on "Software Updates" and then choose "Check for Updates."
Step 4: Finally, back up your Registry. If an update is available, download and install it. If the other techniques do not remove the error message, but the procedure works, this should correct the issue.
After that, here is what IMS service looks like:
If the preceding measures still did not fix the problem, you may want to contact your network provider—which is your final result. Because of the safe mode on Samsung Android phones, many issues are relatively simple to resolve.